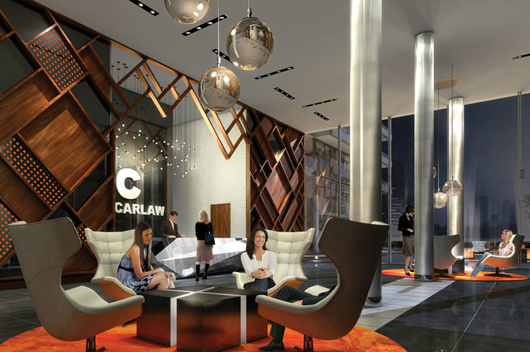 The Carlaw Lofts is one of the most ambitious projects built by Streetcar Developments to date!  The company is typically known for small initmate buildings with very few frills…The Carlaw is anything but!
For starters, the building will feature a 25,000 sq.ft. indoor/outdoor event space! The space will be a combination of both outdoor courtyard and indoor venue. The purpose of the space is for use by the area residents, business and groups as well as those in the community to promote culture, the arts and entertainment.  Given the buildings location in the "Studio District", I wouldn't be surprised to see a film fest use the location for screenings! The renderings below show the many different uses for the venue.  What I particularly like is how the space flows from inside and out.  It makes the space feel more inviting to those on the outside.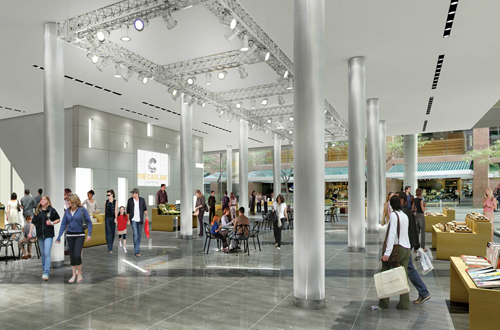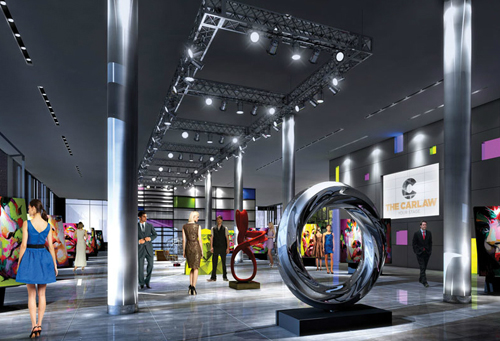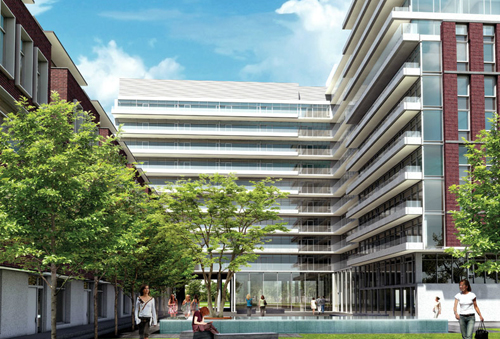 Streetcar is also known for their simple lobbies, typically consisting of a buzzer system of entry with no concierge.  Just like the "event venue", with The Carlaw they're going big!!!  The lobby will feature a 24/7 concierge to welcome guests and patrol the entrance.  The look and feel of the lobby is inspired by the spirit of a hotel lobby/social club setting (pictured at the top of the post).  The space will feature polished floors and columns with angled wood elements on the wall.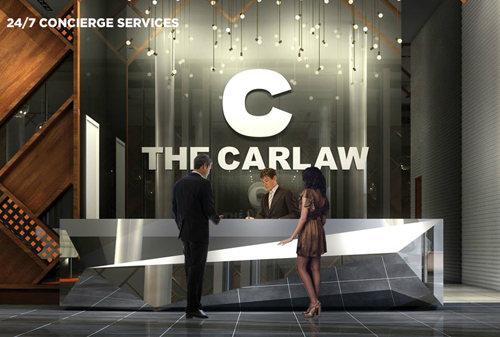 The building will feature 2 guest suites that friends and family of the residents can rent out for the weekend! Other amenities include an 11th floor indoor/outdoor lounge.  They'll have a large screen TV on the inside and a sundeck with BBQ's for the outside.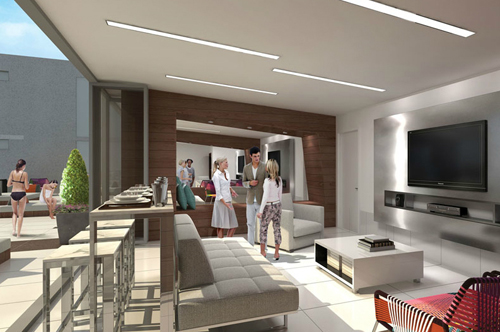 If you like what you see and are interested in calling The Carlaw home, fill out the form below for floorplans and prices: