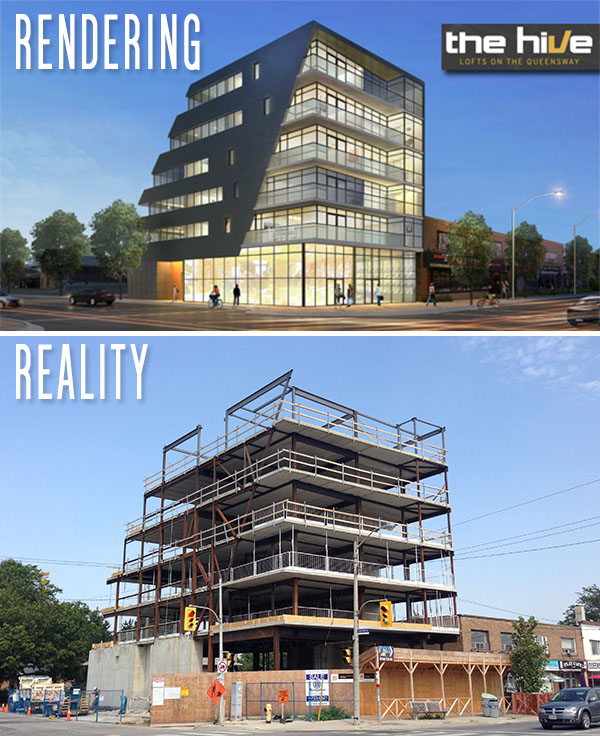 My long time love affair with The Hive Lofts in Etobicoke, grows stronger everyday. On a recent drive through the area, that flame was reignited further!
There's no bigger heart break to a condo junkie like my self, than when a developer strays away from their original design. Thankfully, progress at the Hive is looking just like originally planned. While in the area I snapped a few pics of it's "bones".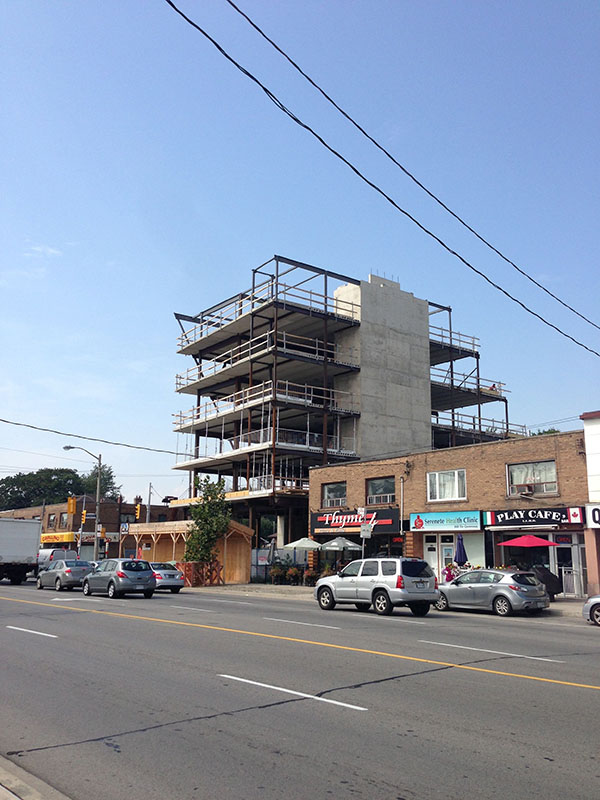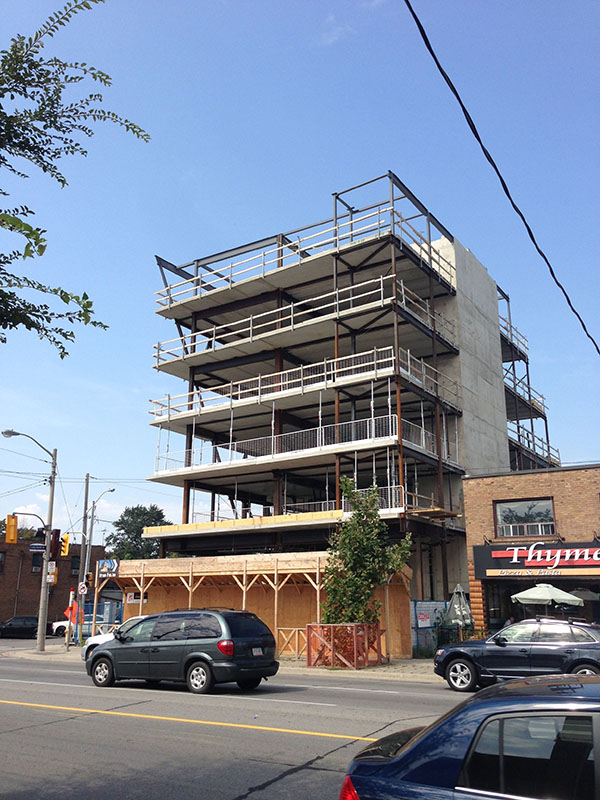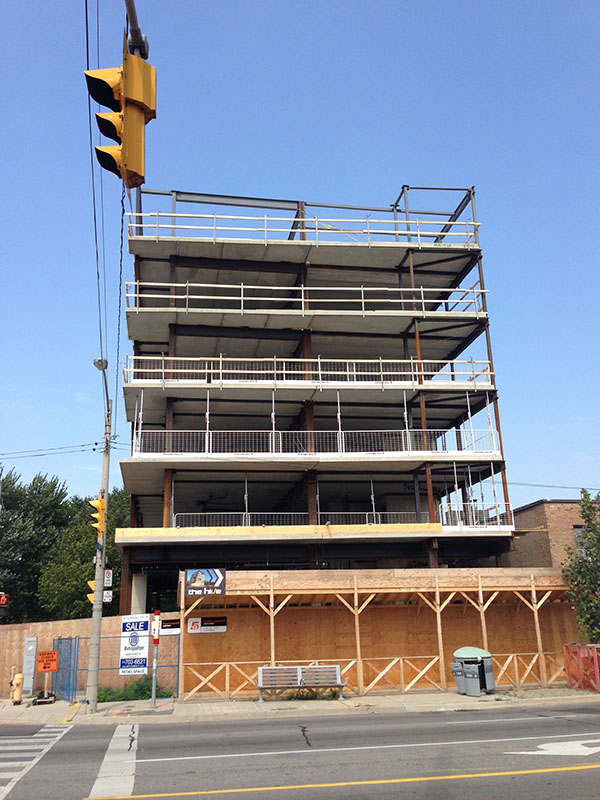 Symmetry Developments (the team behind The Hive) is coming fresh off a win from the 2013 TUDA (Toronto Urban Design Awards) for it's vision with the Linea Bayview Townhomes in North York… with the way things are progressing at The Hive, I'm almost certain more awards are in their near future!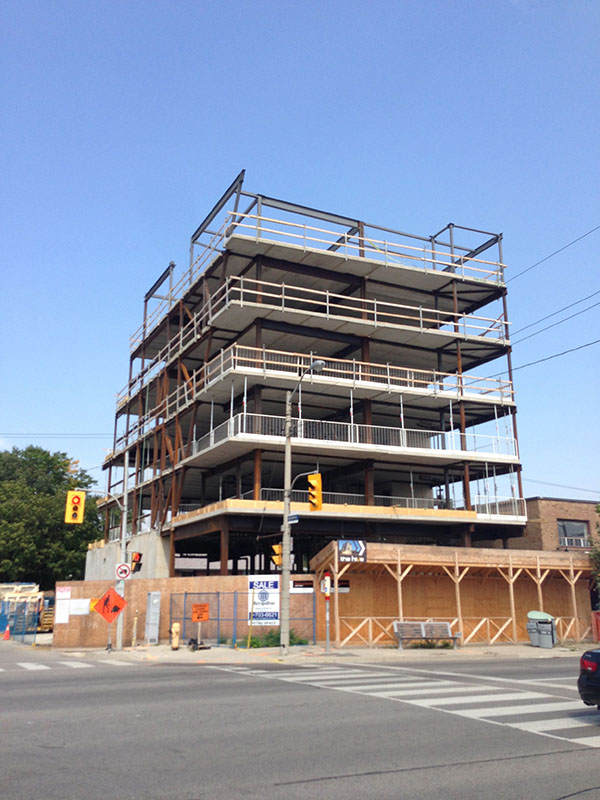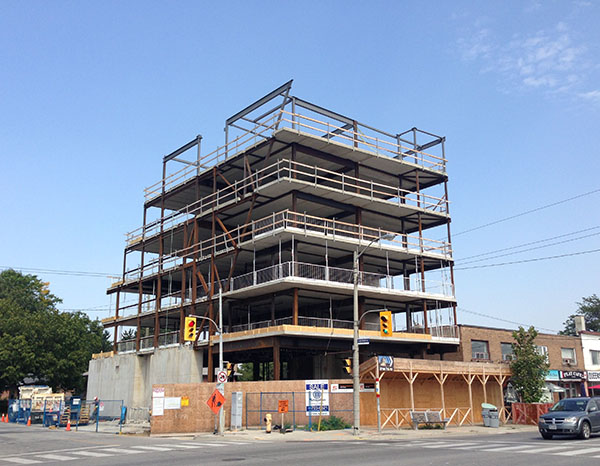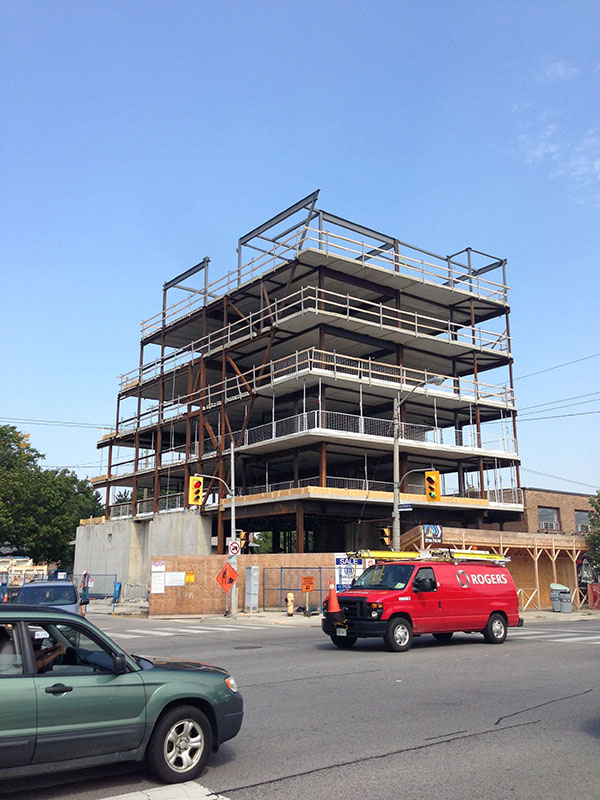 Sayf Hassan, lead at Symmetry Developments gave me the latest scoop on what's next for the project – "We're close to roof topping, structural stud work has begun and the windows are being site measured for an October delivery.  Cladding should be arriving in October as well."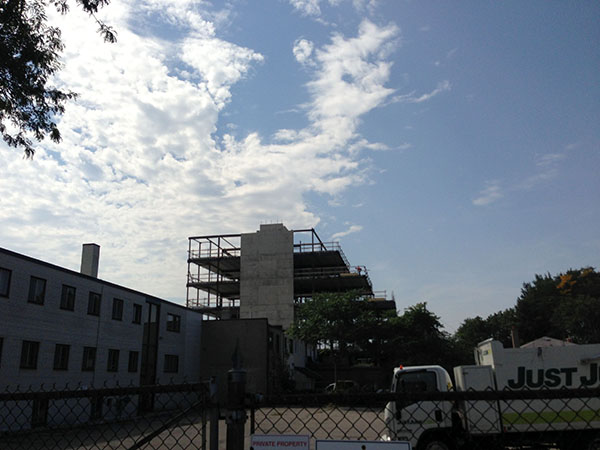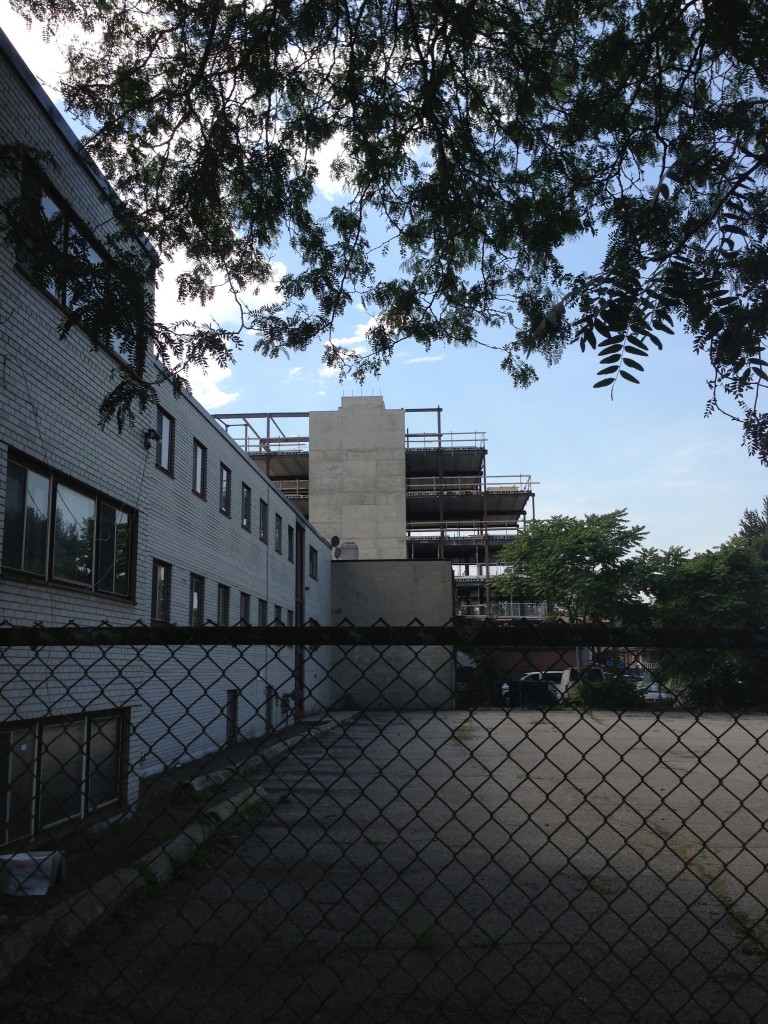 Only two suites remain at The Hive – If you're interested in calling it home, fill out the form below!