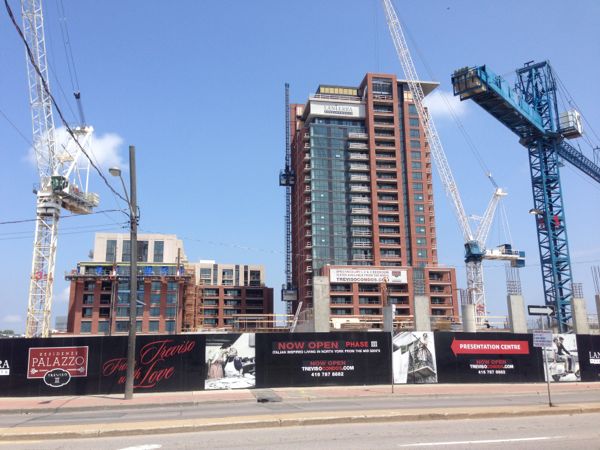 Looks like Treviso Condos at Dufferin and Lawrence got a bit taller over the summer! Purchasers of Phase 1 received an update with revisions to the condo docs – The purpose of the update was to notify residents that during construction, Lanterra applied for and received permission to add an extra floor to the tower. The new floor was added just below the two top floors in the building!
In addition to the letter, the package also included a booklet of changes made to project.  Some of the highlights from it include:
Lanterras new address for it's head office is now: 2811 Dufferin St.
Phase 1 being a 21 storey tower instead of 20
Phase 2 being a 26 storey tower insead of 24
The cancellation of plans for a phase 4 (currently where the Shoppers Drug Mart is)
The cancellation of plans for 2 stacked townhomes (also known as phase 5)
435 units in Phase 1 instead of 423
8 commercial units at the base of phase 1 instead of 3
97 commercial parking units instead of 85
502 residential parking units instead of 423
64 visitor parking spots for residents of Phase 1 instead of 63
The letter also made mention that occupancies are scheduled to start in January 2015 for Phase 1.  I purchased a unit here in 2010 and am looking forward to finally calling the corner home for good. Check out some photos below of progress over the summer!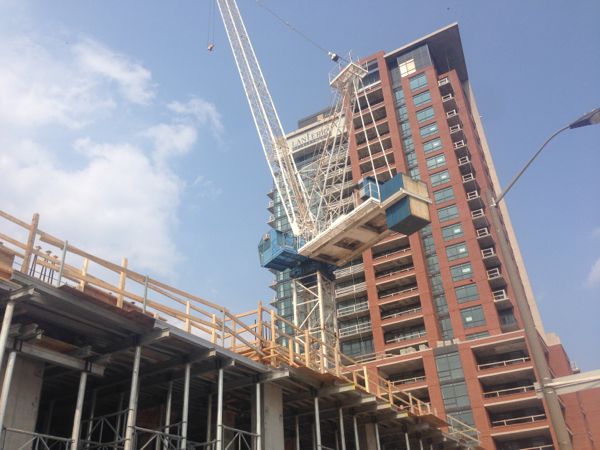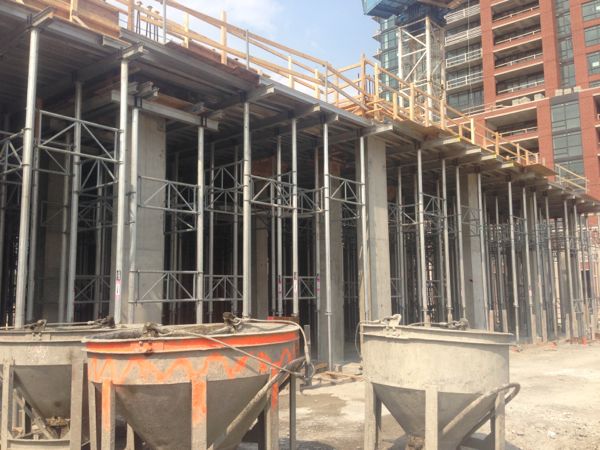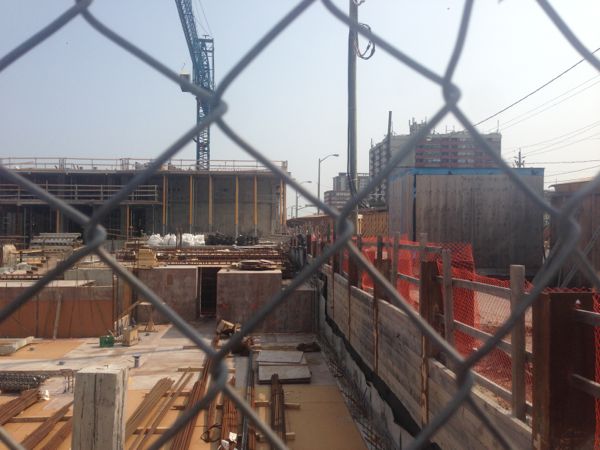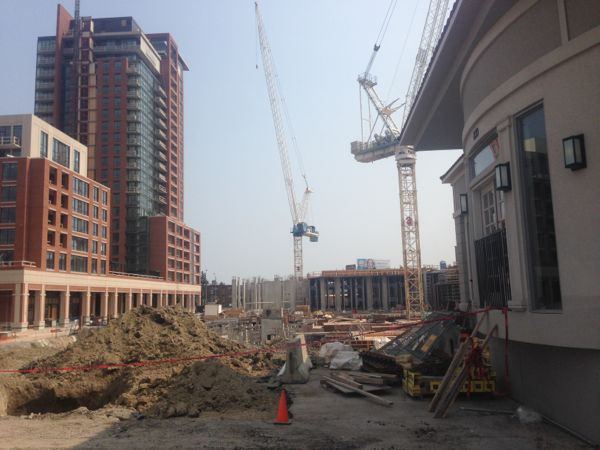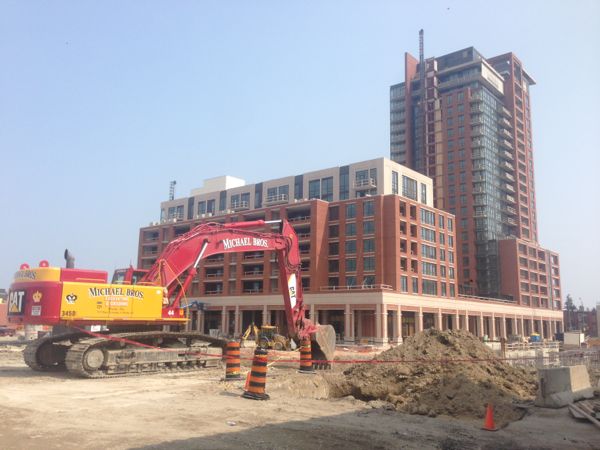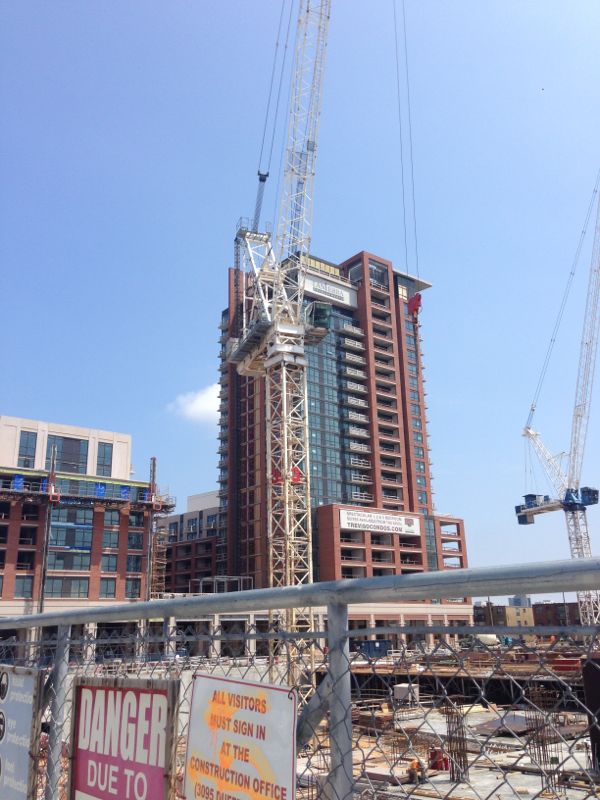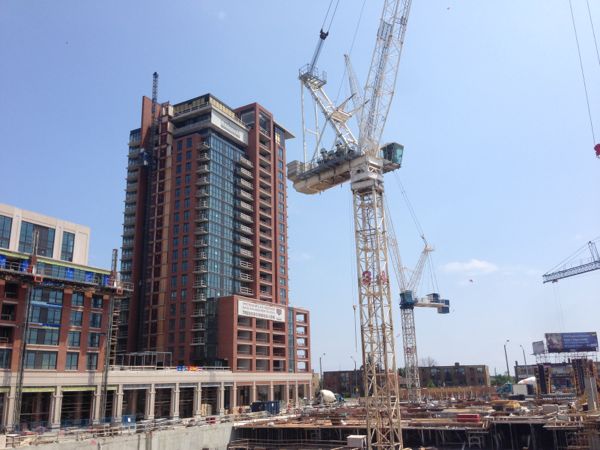 If you're looking to live in Toronto, you can search the MLS directly from the blog: Search the Toronto MLS. I've also created specific searches for Condos, Lofts, Houses, Luxury Condos and Million Dollar Homes. To contact me for more information about any of the phases at Treviso, simply fill out the form below: