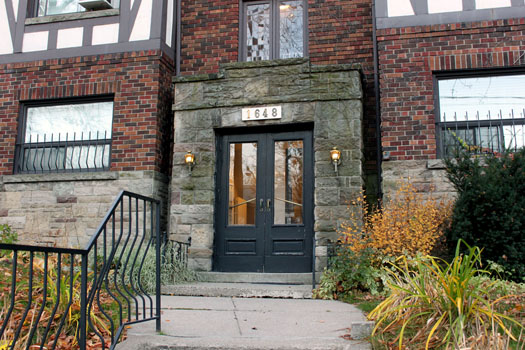 You haven't truly sold Real Estate until you've sold a co-op!
Co-op's are a form of ownership wildly popular in New York yet not that common in Toronto. They're typically cheaper to purchase when compared to a condo unit. The price of co-op units makes them ideal for a first time purchasers. The term "co-op" is commonly associated with government supported housing, yet many have no relation and are run entirely by the residents and property manager.
The unique location of my listing is on the border of two sought after communities. The building is located on 1648 Bathurst and has Forest Hill to the East and Cedarville to the West! The shops and restaurants of"Upper Village" are minutes away on Eglinton. Loblaw's and the St. Clair subway station can be found to the South.
The building has a ton of character with a welcoming Tudor style exterior. Typical units in the area are reflective of its time and are rarely updated. I helped my client purchase in the co-op a while back and was amazed when I saw how she transformed the place! Here is what it looked like before the renovations:
From your first visit, you'll notice that this isn't you're typical co-op! The owner has extensively updated the look and feel of her place while still respecting the character and charm originally built into the unit. The walls have been recently painted to give the area a warm feel. The kitchen went through a massive overhaul with the old finishes removed and a much more modern style applied.  The dull white cabinets, the laminate countertops and the basic appliances have been replaced with granite counterops, mahogany coloured cabinets, glass blacksplash and stainless steel appliances.  And now, the after photos:
The living area which was once painted in 2 clashing hues of yellow has been transformed with a floral wallpaper and warm coloured complimentary wall!  My client has preserved the character of the imitation fireplace by giving it a fresh coat of paint.  I particularly love the inlay around the base of the fireplace…that level of work is rarely seen these days.  Oh, and did I mention the hardwood???  Yes I said hardwood NOT laminate!  Try finding that in a newly built condo!
And check out the video!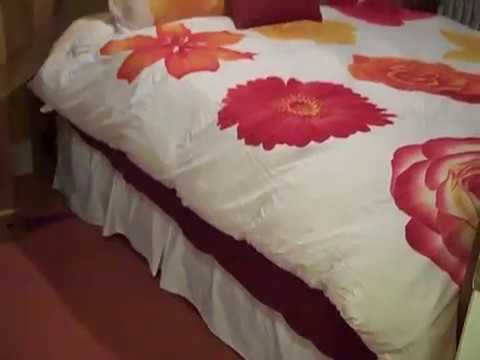 Laundry is available in the lower level of the building and there is a parking space available for rent!  The unit is placed on the main level, at the rear of the building which allows for quite conversations without the noise of traffic.  The maintenance fees include property taxes, hydro, water and heat.
You can learn even more about the listing on my SavelSells website or feel free to contact me for a private showing!