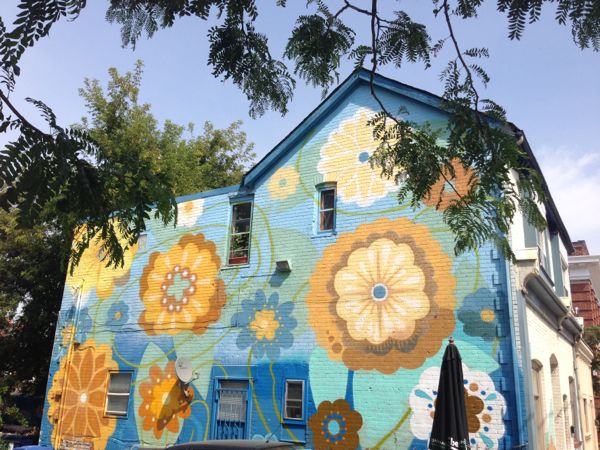 Nestled deep in a corner of downtown Toronto, lives a neighbourhood full of colour and character. The Little Portugal community has quickly become on of my favourite neighbourhoods to walk and explore!
At first glance, Little Portugal may not seem very different from the other communities near by. Boarded by a portion of College and Dundas St. West to the North,  Dovercourt to the East, and the CNR Railway Tracks to the West - it's typical to find narrow lots with Victorian styled homes in both detached and semi-detached styles.  Many of the homes were built around the early 1900′s and as such, contain much of the character and charm one would expect of a home constructed during this time… but somewhere a long the line, the residents decided it was time for a change – and a splash of colour.
Take a stroll down street like Brock, Sheridan, Shirley or Marshall and you'll find an array of homes painted bright blues, greens, red and even white! This weeks Photo Friday collection is all about the colourful houses in the Little Portugal neighbourhood of Toronto!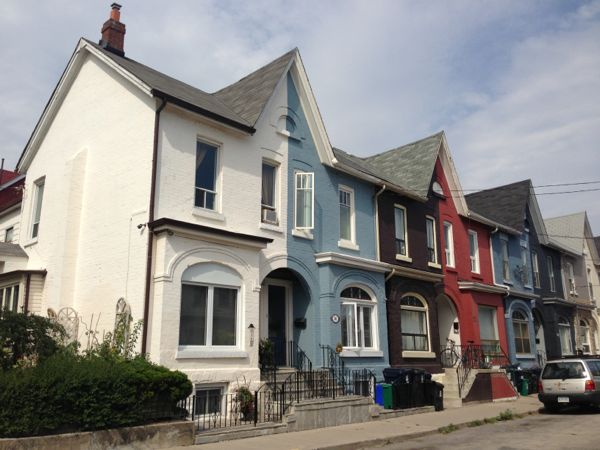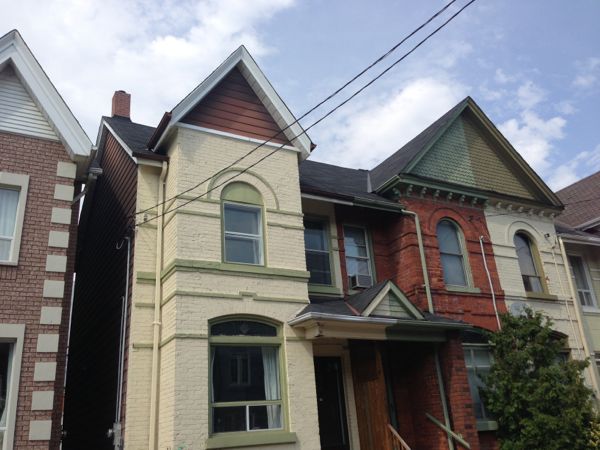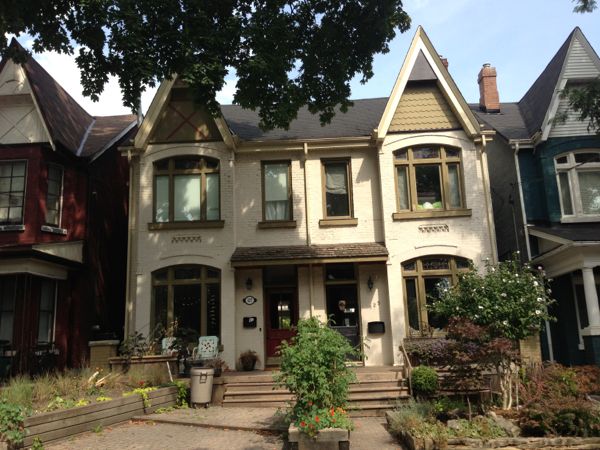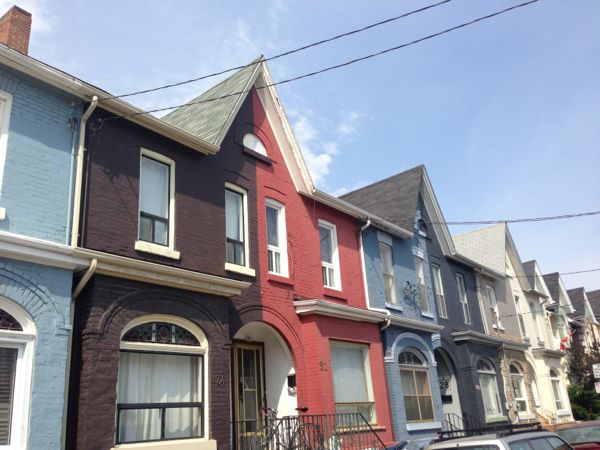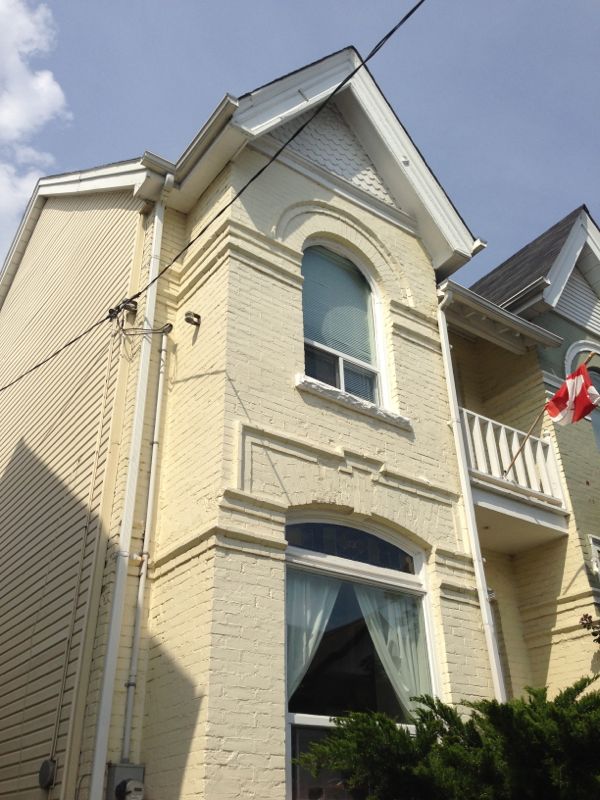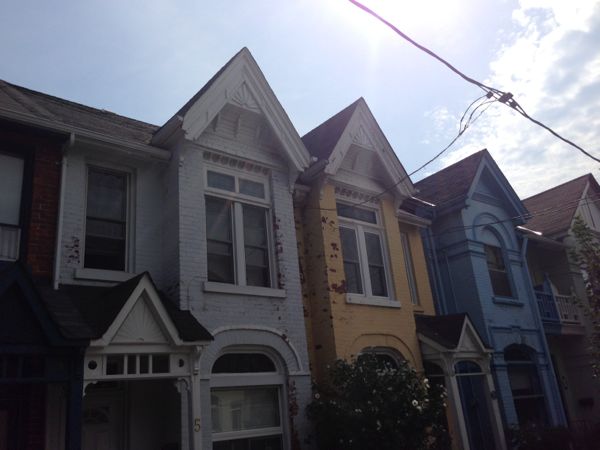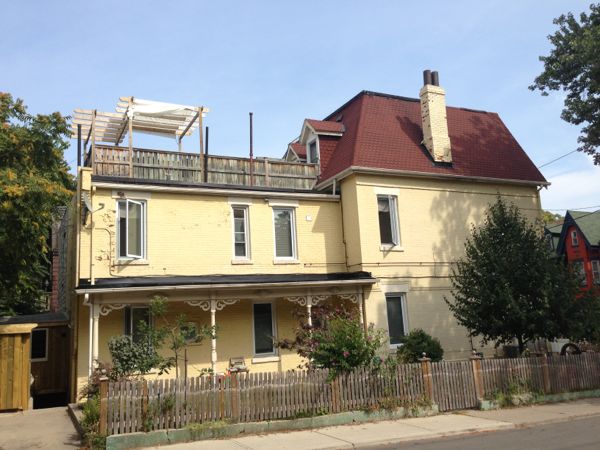 The bold colours of paint don't just apply to the houses… many of the business on the Dundas West strip have also adopted the trend by transforming boring brick facades into eye catching murals!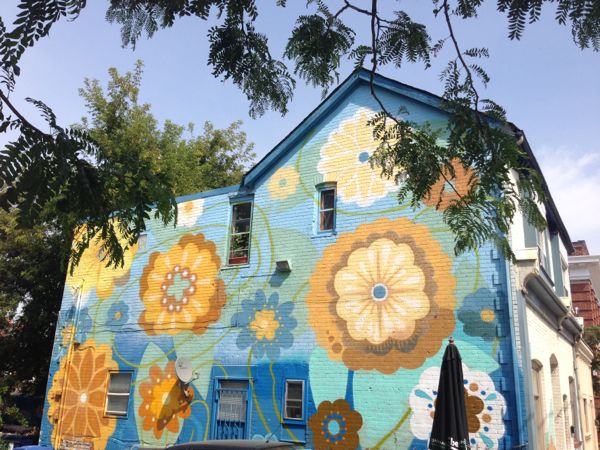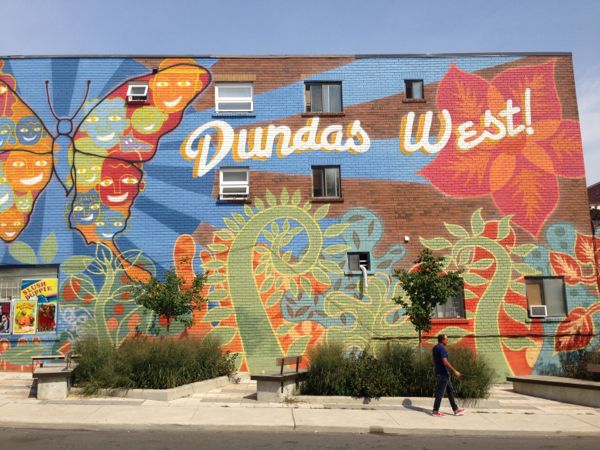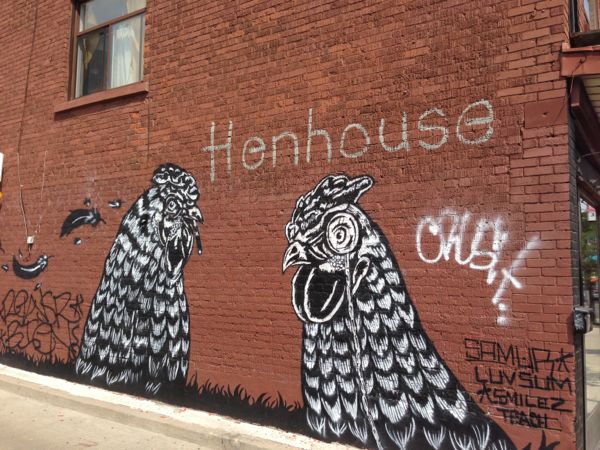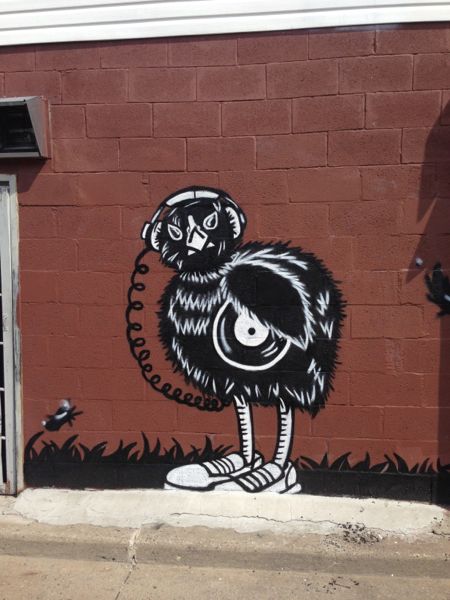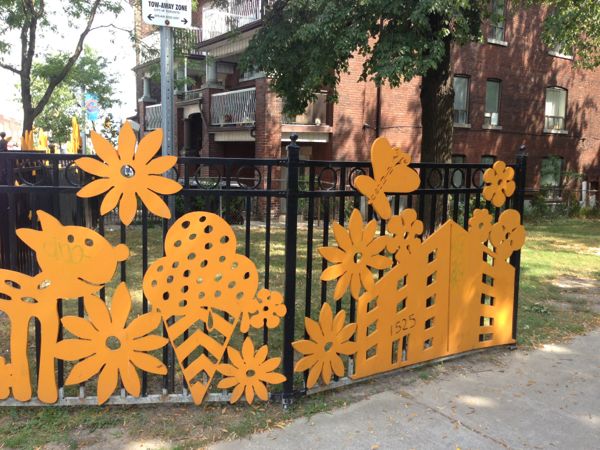 My most favorite home in the area has to be the one belonging to the owner who decided to weld a a bicycle to their front wall… how's that for a unique feature!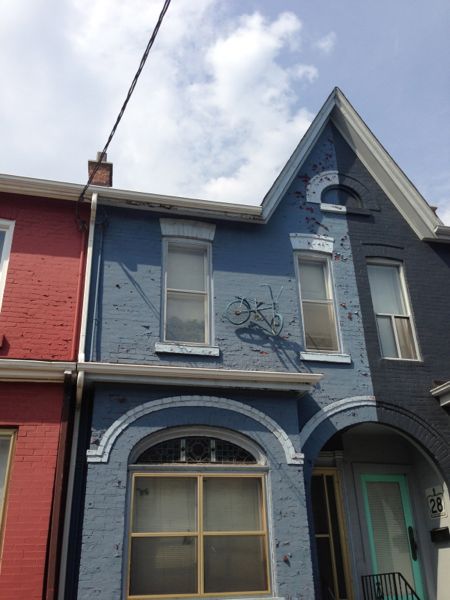 If you're looking to buy or sell in Little Portgual, start by checking out some of the homes currently for sale in the neighbourhood!