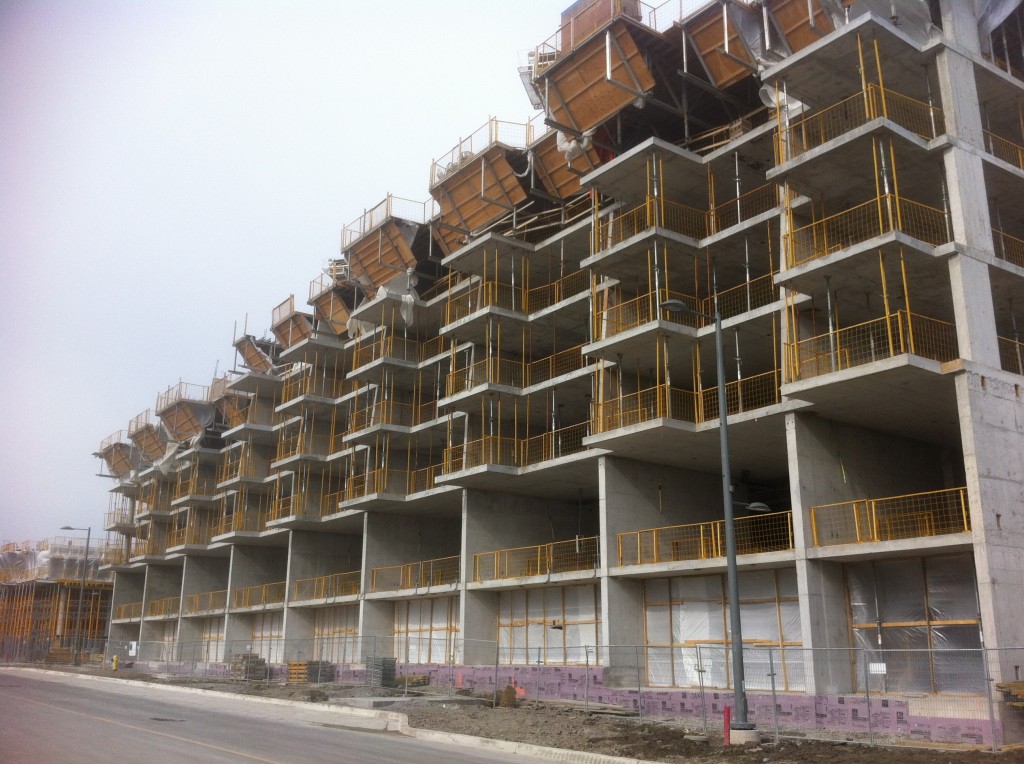 During last weeks "peak and enter" at the newly completed Don River Park… I stopped by the River City development to take a few photos of phase one under construction!
The 7 storey River St. building is well underway and already taking shape.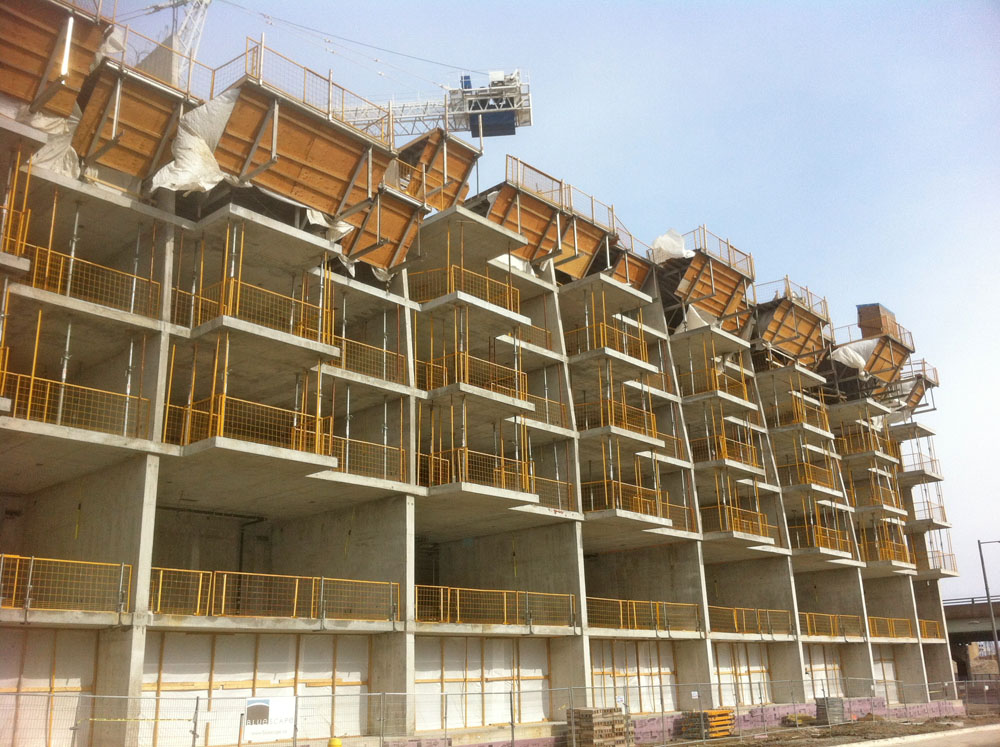 The two storey townhomes line the base of the building along River St.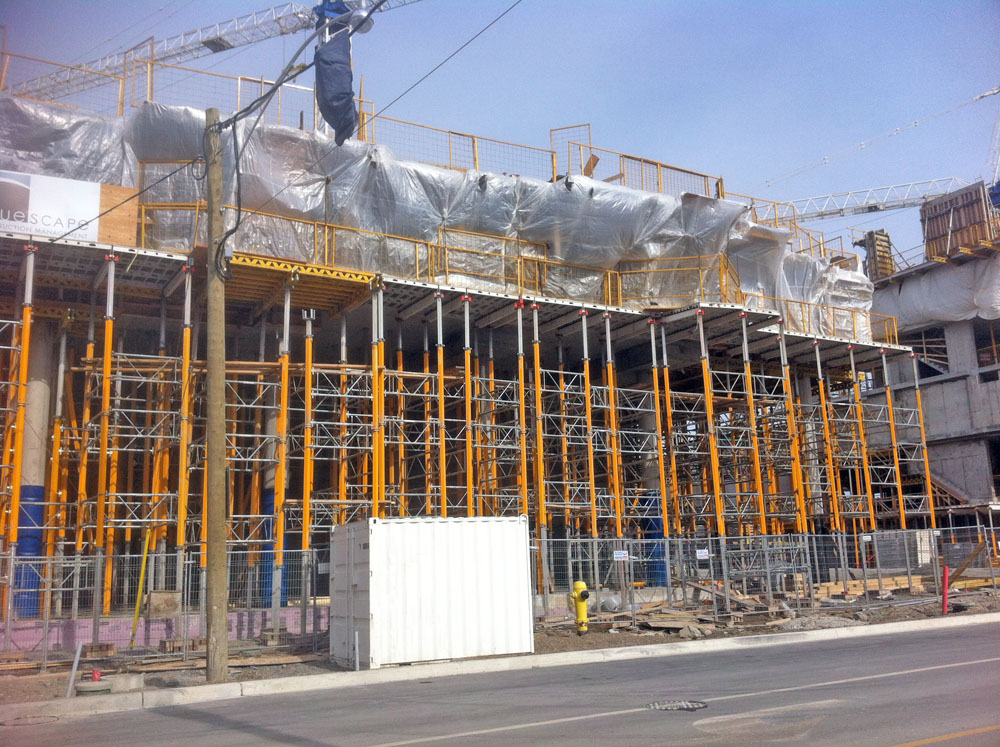 Here's a close up of the King St. building… eventually the two will be connected by a bridge!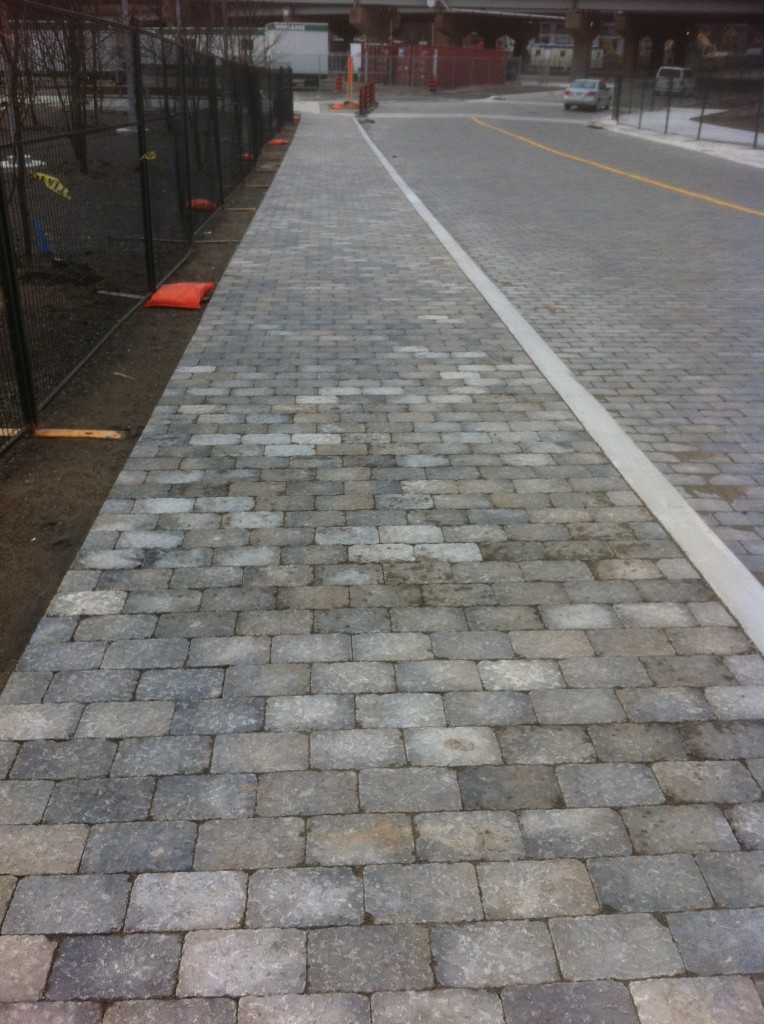 Interlocking stone was used in the construction of sidewalks and roads for the area!
Looking for more updates from River City?  Waterfront Toronto recently relocated one of its web cameras to capture the construction progress of the development! The web camera, which was previously used to capture the construction of Sherbourne Common north, is now on the rooftop of Edge Loft condominiums at 625 Queen Street East.  Still images of the site are taken every 15 minutes and can be viewed on Waterfront Toronto's construction webcam page and on the River City page.
Images are archived and once the project is complete, a two minute time lapse video is created that showcases the transformation of the project from start to finish.