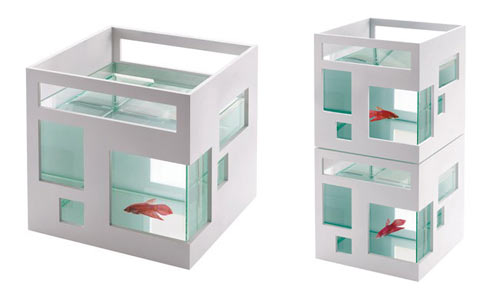 Perfect for the architectural-fish-loving-critic in your life comes the Fish Hotel.  When I first saw the forward thinking fish "bowl" I thought it looked looked like something out of a Teeple concept (think Giraffe Condos).  The tanks were designed by Teddy Luong during competition at Carlton University's school of industrial design.
The fish hotel is made with a white ABS shell. The fishbowls can be stacked for a condo-like appearance, and glass bowls may be removed for easy cleaning… talk about preventing urban-aquatic sprawl!
The fishbowl sells for $30 online and ships throughout Canada!