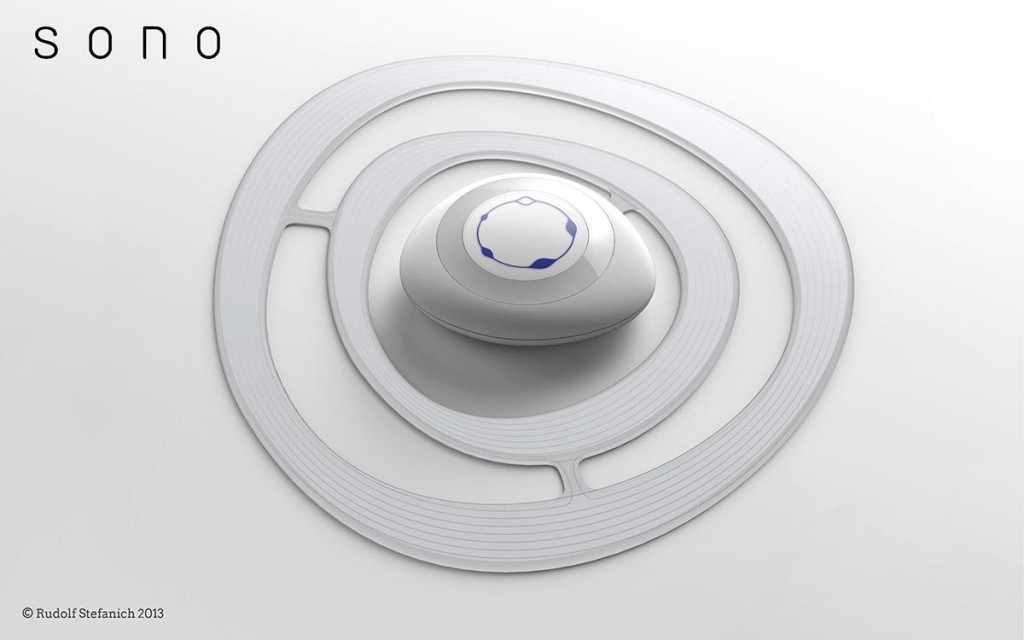 The honking of horns, the serenades of sirens and the clanker of construction are all common complaints of living in a big city! Residing on a low floor can sometimes have it's disadvantages… but Austrian industrial designer Rudolf Stefanich may have just the solution!
Rudolf has created a prototype that may very quickly become the hottest accessory on the market.  His "Sono" device sticks to your apartment window and converts that loud clutter from outside into smooth sounds from within! See it in action below: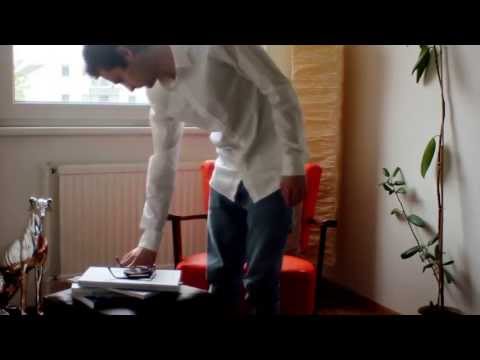 According to the designer: In our loud and busy world a moment of silence has become a scarce and almost luxurious experience. The pebble like device you can see here lets you reclaim that silence for your home. It turns your window into an advanced  noise canceling system that allows you to eliminate and/оr control the sounds that pass through. With its concentric broadband antenna rings, it harvests the energy of electromagnetic noise from Wi-Fi, and similar signals and this way also reduces the level of e-smog pollution in your environment.
Condo developers take note… this could be the next "must have" standard in apartment living! And a big thanks to Matt Richling in Ottawa for bringing this to my attention