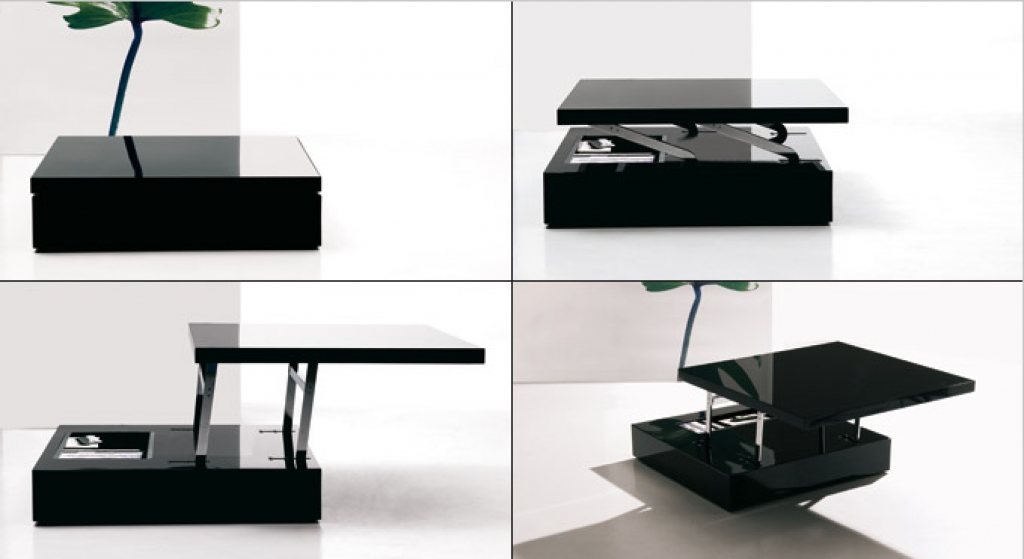 It's no secret – condos in Toronto are being built smaller than ever… and since developers aren't building bigger, it's crucial to furnish your space better!
In the coming months, I'll be making the move into a 580 sq.ft. condo of my own.  In preparation of the move – the hunt is on for chairs, tables and a desk that'll make the most of my modest space.  As luck would have it,  I met a downtown furniture company at the 2014 Interior Design Show that specializes in exactly this. Resource Furniture (Located at 366 Adelaide Street East Suite 102 in Toronto) carries a full show room of space saving furniture from some of the most innovative European designers.
Scala Zero Chair and Stepladder

Every house or condo needs a stepladder, and thankfully the Scala Zero chair can do both.  A product of the Italian company Morelato, the wooden chair works as an accent piece in a room while also serving as a stepladder… perfect for searching for that last bag of spaghetti that always seems to hide in the top shelf!
Flat Transformable Coffee Table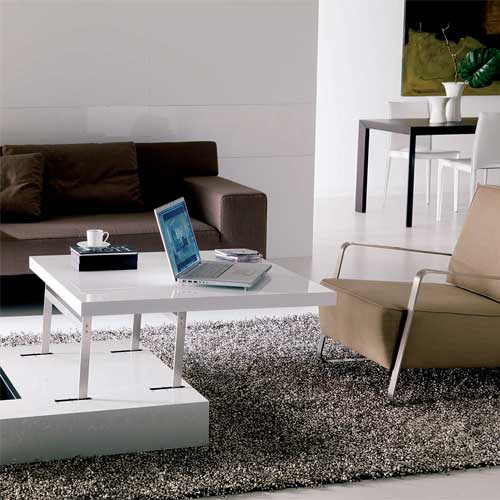 One of the biggest challenges I'll face in my smaller space is finding an area to work from.  Luckily all I really need is a laptop and a strong espresso, but even still – I don't want to clutter my condo with a desk.  The Flat Transformable Coffee Table from Ozzio makes for the perfect solution in a living room space.  Simply raise an end, and in seconds the table transforms into a makeshift workspace. When guests come by, simply fold it back down and viola, living room restored.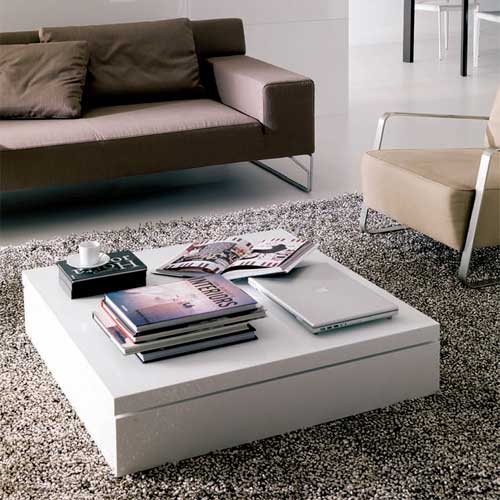 I also like that the table has a built-in storage compartment to hold the items that would typically be placed on top!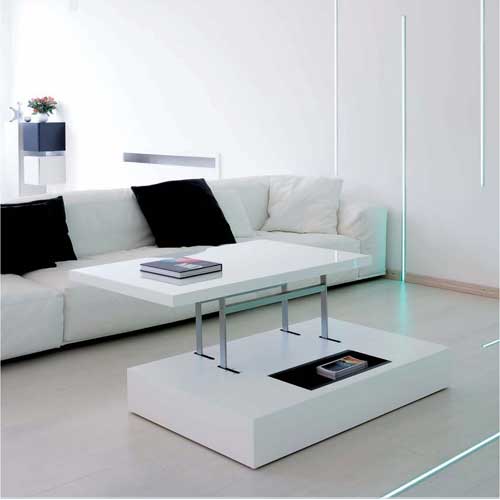 Box Legno Dinner Table
Because you never know who will be dropping by for dinner, it's a good idea to be prepared with an expandable table! The Box Legno (also by Ozzio) can accommodate space for 2-8 people… The metal frame design is adjustable from 25 to 84 cm!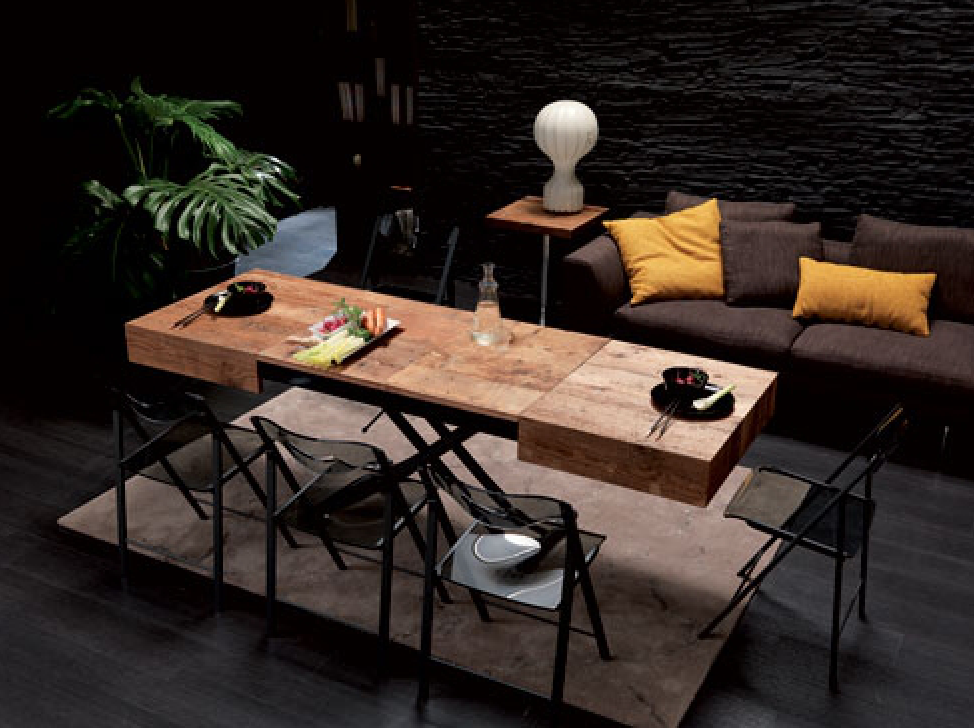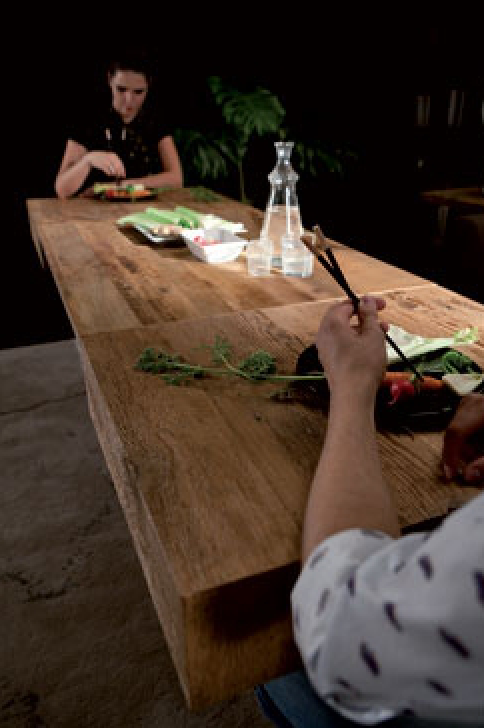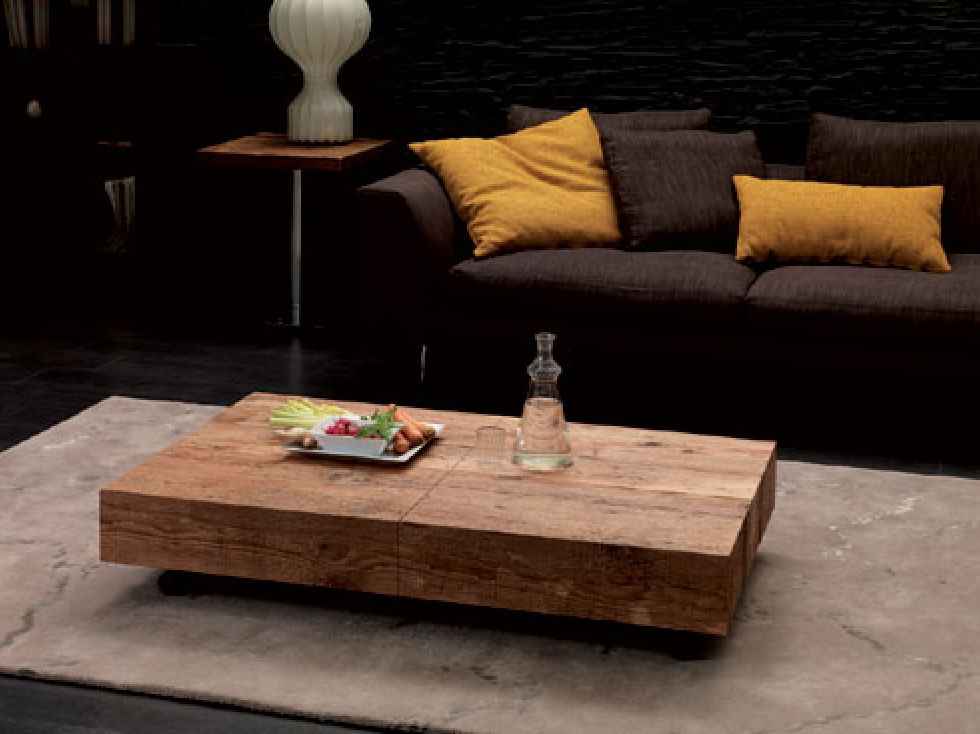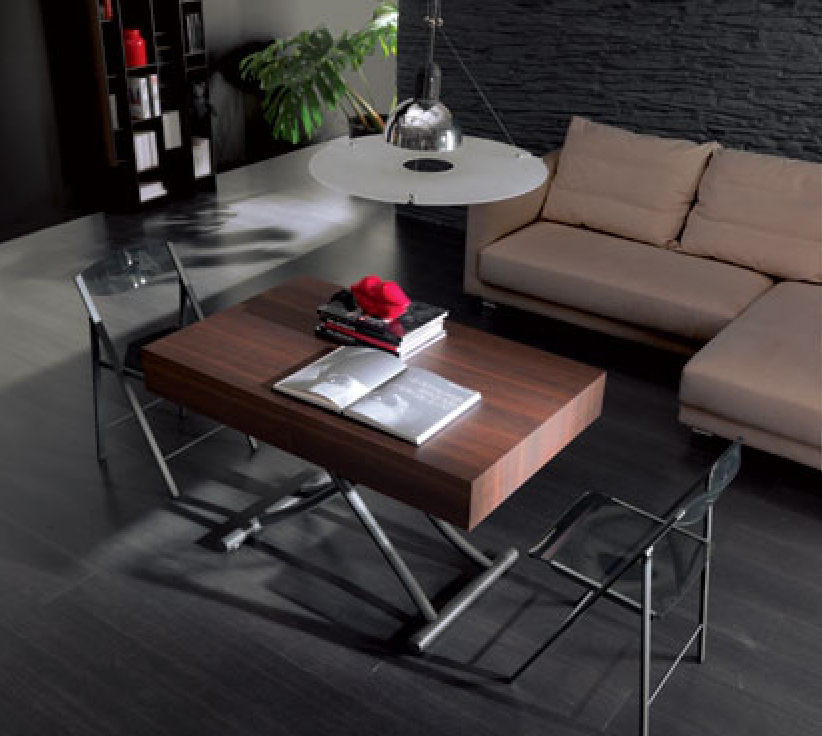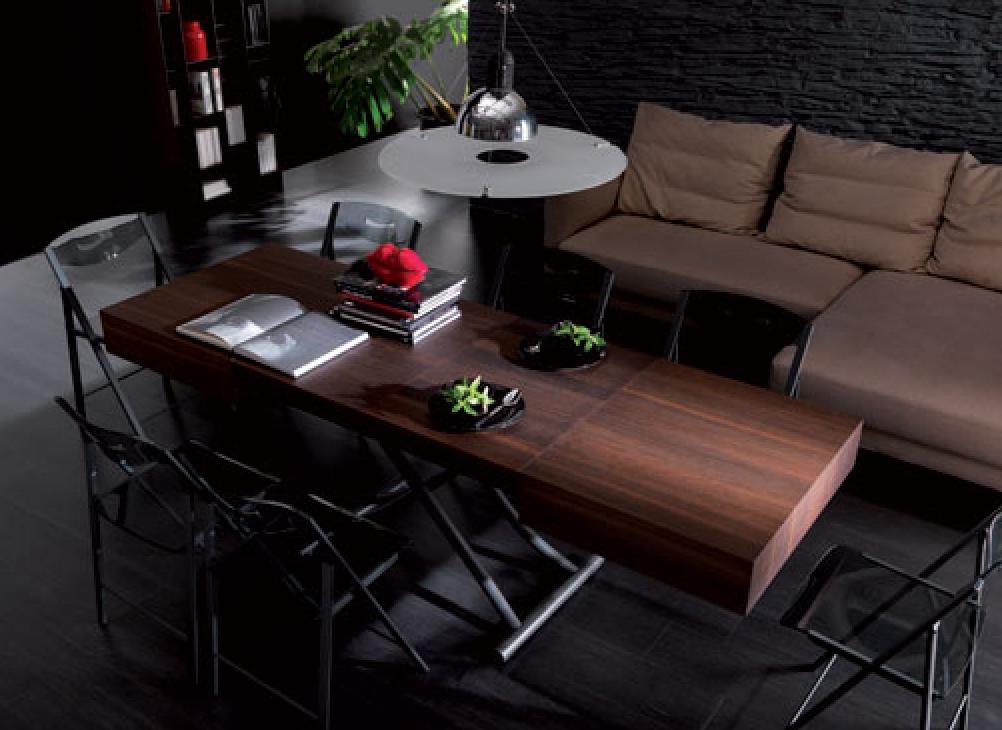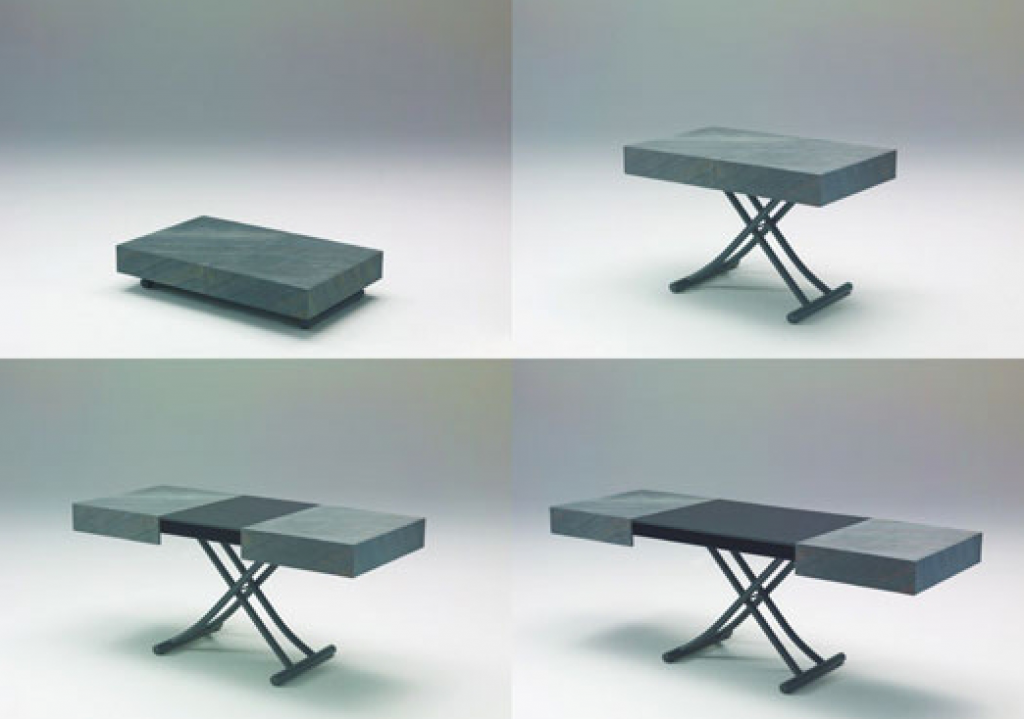 With a creative plan and the right furniture any condo or apartment can be maximized to it's full potential! If you're looking for an apartment of your own, check out some smaller downtown condo options currently available on the MLS: