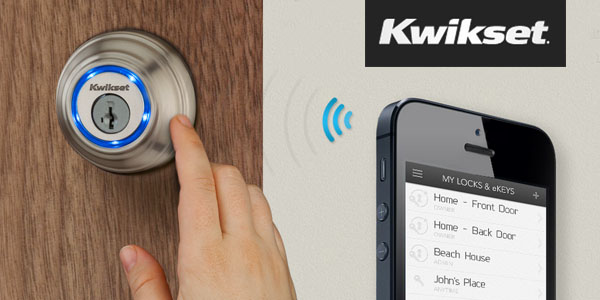 Earlier this week Apple launched it's new iPhone 5C and S… although nothing really excited me about the phone – I was a little taken back by the positive reception of it's fingerprint technology.  I for one think it's a little much that users need to give up their fingerprint in order to make a call, browse the web or even take a simple picture. But as Bob Dylan said: The times are a changing… and when Apple embraces a new form of technology, spinoff markets form fairly quickly.
Enter the Kevo Keyless Lock by Kwikset.  The concept is a simple one – Open your front door with the touch of a finger.  Using Apple's Bluetooth technology (versions 4 and 5 only at the moment), home owners need only their phone or FOB on them to open the door. Watch it in action below: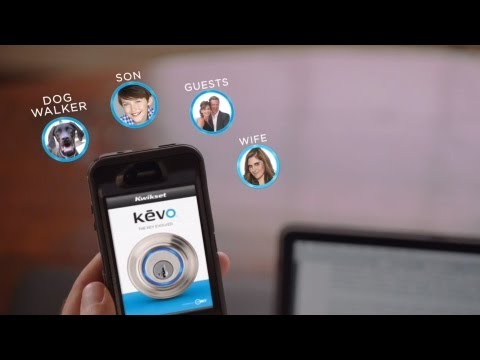 You can add or delete users all from the iPhone app, and even keep track of who entered and at what time… perfect for parents keeping tabs on their little ones sneaking out at night! The Kevo Keyless lock retails for about $220 (American) and can be pre-ordered online today!