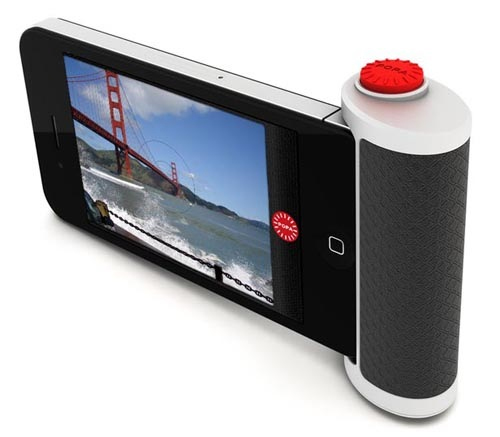 If you're a loyal reader to the blog, chances are you've noticed I missed this weeks MustHaveMonday post…but don't fret, it's Friday and I'm packing both themed days into one!
Excuses aside, I present to you…The POPA!
It's a nifty little attachement for the iPhone 4.  It's purpose is to make your smartphone less of a phone and more of a camera! Though I haven't actually used it my self, I have done a lot of reading up on it (hint hint wink wink Christmas is coming).  Twist the POPAs barrel to connect to your iphone, and kaboooooom you're ready to go.  The big read button at the top of the POPA makes your iphone picture ready in seconds. I quick push of the big red button and you're snapping away.  It retails for about $75 and can be ordered online!
Watch it in action below:
Now that we've got the MustHaveMonday part of the post out of the way… let's move on to some PHOTOFRIDAY pics:
Shot from atop CASA condos, I took this photo looking down at their outdoor pool!
This little badboy is what I like to call "Abstract Street Art"  I found this piece while wandering the back alleys of Parkdale!
Back at the base of CASA Condos, I took this picture and was amazed at how beautiful the clouds looked in the reflection of the balconies.
These were just a small sample of my daily photos…for the full batch be sure to check out http://savelandthecity.posterous.com/