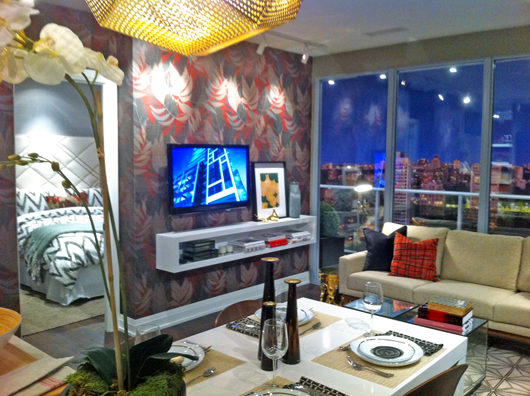 I just cannot say enough good things about Rise Condos at Bathurst and St. Clair!  The location, the look, and the price all rank high on my scorecard.  It's very rare that you can find a preconstruction condo in the same range of price per square foot as nearby resale condos…oh and having a subway line, streetcar route and massive grocery stores directly across the street doesn't hurt either!
The developers and architects were very logical in the design of the building. The tower will rise up directly on the corner. This will allow for clear views in all directions. I especially like that the tower is set back just far enough to clear the large rental building that sits south of the project on Vaughan Rd… sunsets to the west will be heavenly!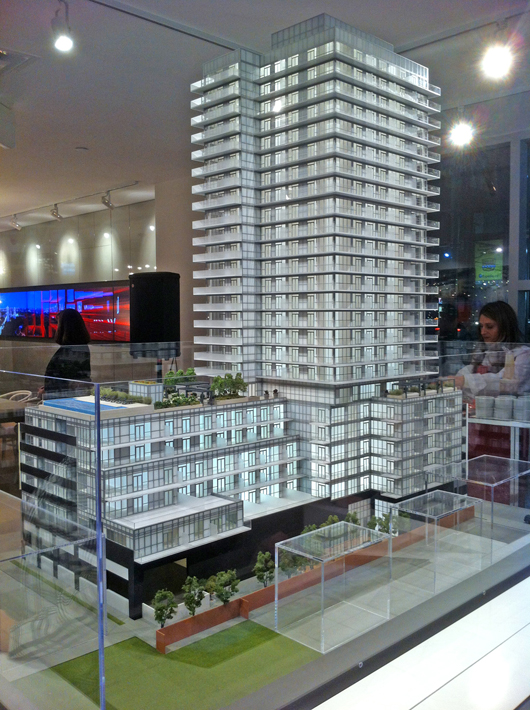 … and it gets even better on the inside!  I had the opportunity to preview the sales centre and wanted to share a few pics of what the finishes will one day look like!  The R.05 unit has been rebuilt as the model unit.  The layout features 865 square feet with a large wrap around balcony.  It faces south east and will give residents some of the best views of the downtown skyline!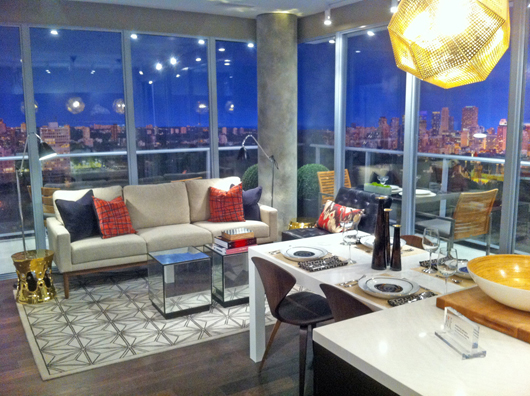 Standard throughout the suites are pre-finished engineered wood floors in all living spaces (excluding bathrooms and laundry room).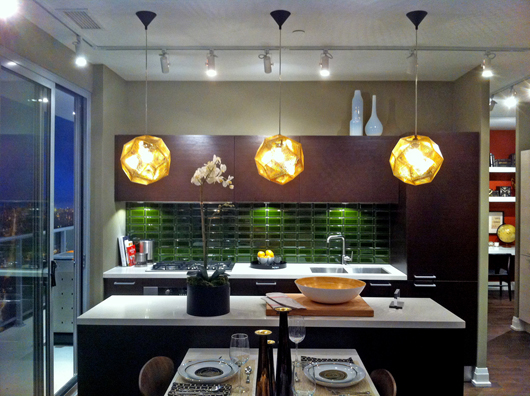 The kitchens come well appointed with 4 different colours to choose from!  Can you spot the fridge? Probably not because the dishwasher and the fridge are integrated into the cabinetry.  Depending on the size, kitchen islands also come with certain units. Like most preconstruction projects, stone counter tops come standard.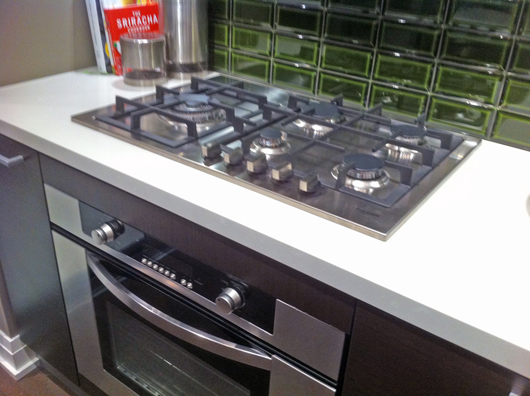 When it comes to cooking, I'm more of a "take-out" kinda guy, but you've gotta love a kitchen with a gas cooktop… and if the BBQ is more your culinary tool of choice, you'll be happy to know that gas BBQ connections are provided on balconies and terraces (standard)!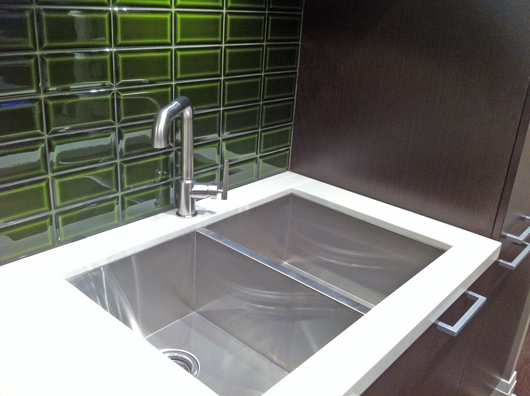 Depending on your unit size, double bowl undermount sinks complete the kitchen!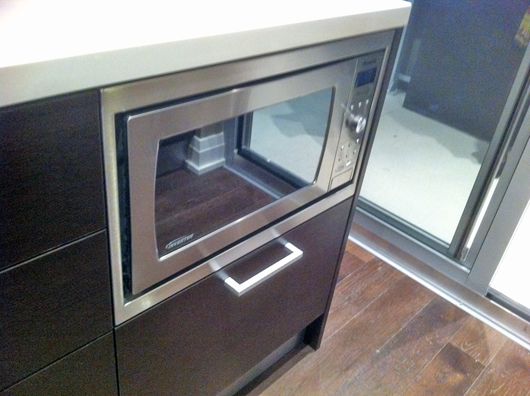 The last of the built-ins is the microwave in the island and dishwasher that blends seamlessly into the kitchen!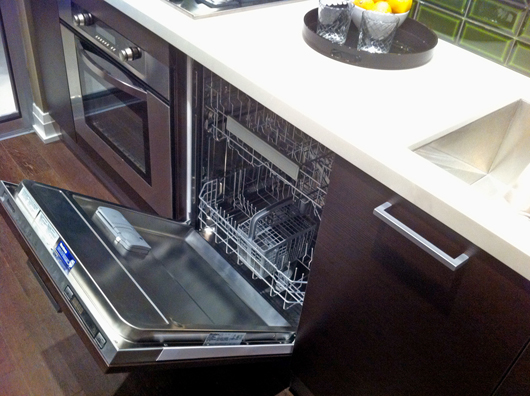 The colours used in the sales centre may not be for everyone, but not to worry since there are over four palettes to choose from!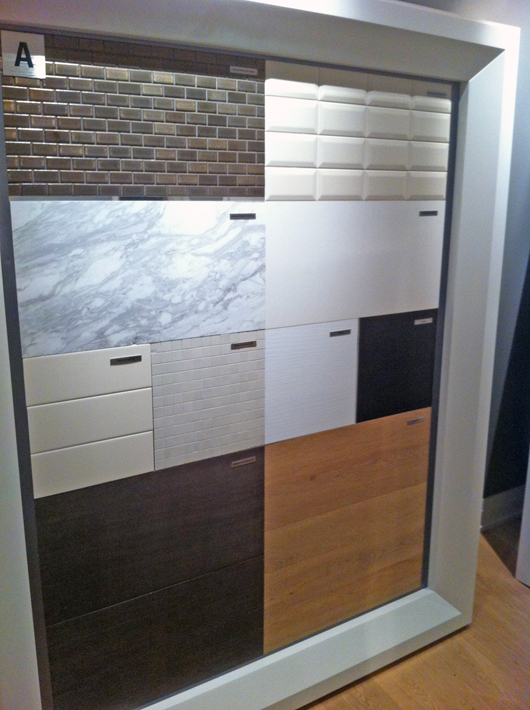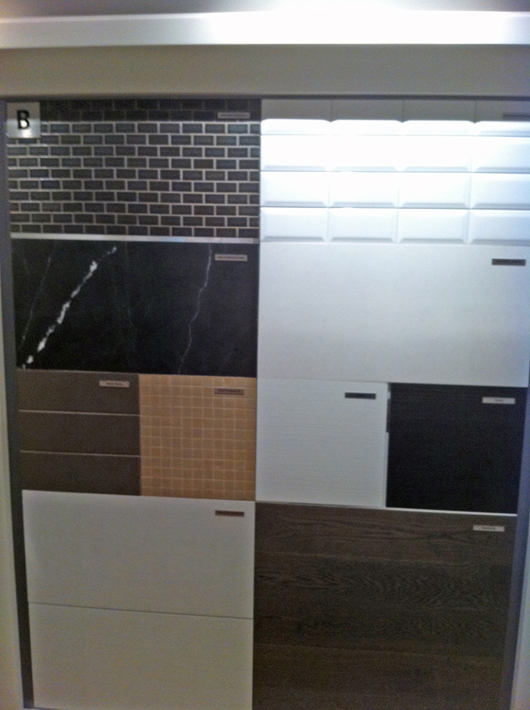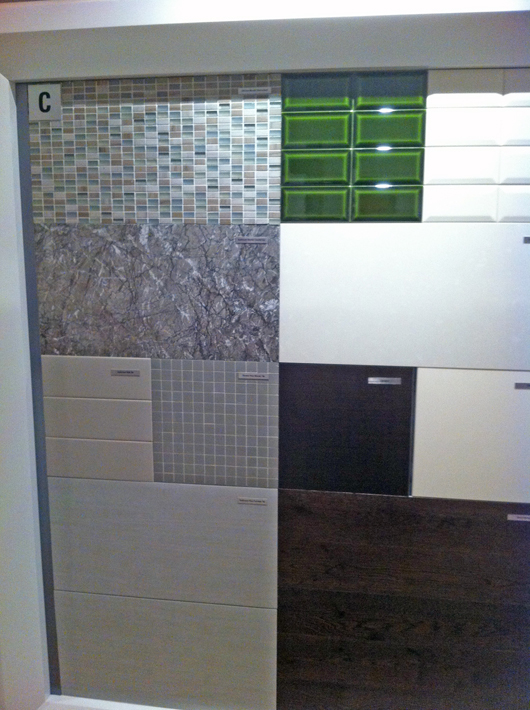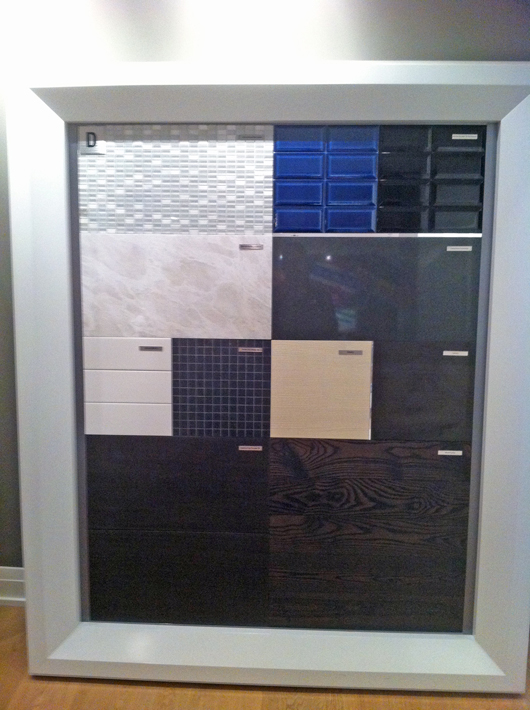 Units at Rise are moving fast, but some great options are still available!  If you'd like to purchase at Rise, please fill out the form below: